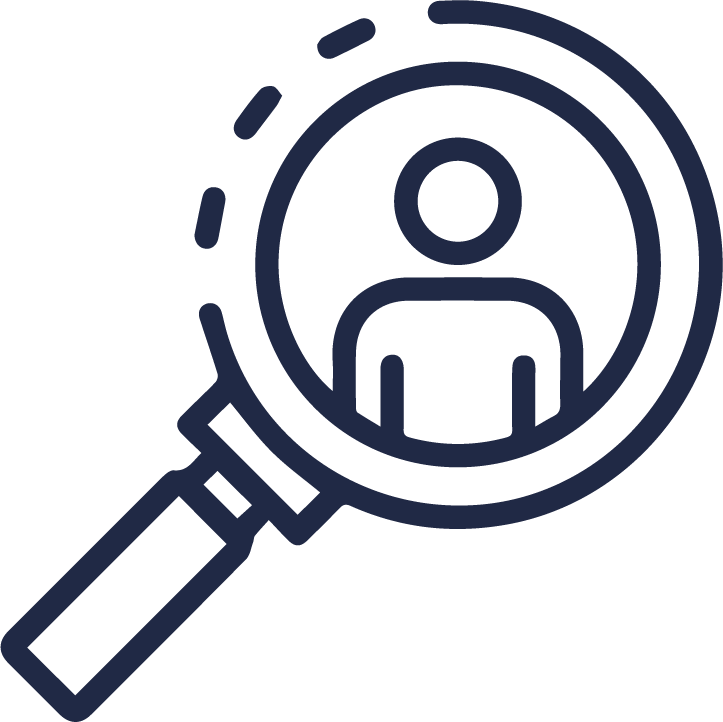 Careers
We can't do what we do without great people. We invest the time and energy to train our talented team with the highest standards and want you to be part of it.
Please see below for current job openings and contact us about joining our team.
SUPERINTENDENT
Job Description
Completes construction projects by planning, organizing, and controlling costs; completing safety and quality inspections; supervising sub-contractors and field staff.
Construction Superintendent job duties to include but not limited to;
• Accomplishes construction human resource objectives by orienting, training, assigning, scheduling, coaching, counseling, and disciplining employees on project site; communicating job expectations; planning, monitoring, appraising job contributions; recommending compensation actions for field carpenters and laborers; adhering to policies and procedures.
• Manages sub-contractors by assisting in locating, evaluating, and selecting sub-contractors; monitoring and controlling performance.
• Meets operational standards by contributing construction information to strategic plans and reviews; implementing production, productivity, quality, and customer-service standards; resolving problems; identifying construction management system improvements.
• Meets construction budget by monitoring project expenditures; identifying variances; implementing corrective actions.
• Accomplishes construction project results by defining project purpose and scope; calculating resources required; establishing standards and protocols; allocating resources; scheduling and coordinating staff and sub-contractors; evaluating milestone assumptions and conclusions; resolving design problems; evaluating and assisting with the implementation of field change orders.
• Prevents fines and interruptions by complying with, and enforcing, codes.
• Maintains safe, secure, and healthy work environment by following and enforcing standards and procedures; complying with legal regulations and company policies.
• Updates job knowledge by tracking and understanding emerging construction practices and standards; participating in educational opportunities; reading professional publications; maintaining personal networks; participating in professional organizations.
• Enhances organization reputation by accepting ownership for accomplishing new and different requests; exploring opportunities to add value to job accomplishments.
• Creates and maintains construction critical path schedule. Utilizes Microsoft Project to maintain schedule. Must be able to anticipate, make changes and schedule tasks appropriately to complete each project on time.
• Creates and maintains project punch list.
• Creates work logs on a daily basis.
• Creates and maintains DFOW (Definable Features of Work) quality requirements
• Enters time for each field personnel on project site daily
Minimum qualifications:
• Must have a minimum of 5 years construction superintendent experience working for a general contractor
• Must be willing to travel within the State of Michigan and Northern Ohio / Illinois.
JOURNEYMAN CARPENTER
Job Description
Job Duties:
• Ability to read and interpret construction drawings and schematics.
• Ability to do layout of walls and ceilings.
• Journeyman carpenter with all general carpentry skills to include metal stud, wood stud, roofing, cement siding, vinyl siding, and metal siding.
• Finish carpentry to include all types of millwork, cabinets, countertops, baseboard, casing and commercial doors & hardware.
• Acoustical to include ACT/Grid installation and drywall hanging and finishing.
Summary of Essential Job Functions:
• Framing (wood and metal stud)
• Roofing, asphalt shingles
• Siding, vinyl, metal and concrete/composite
• Drywall, hang and finish
• Acoustical ceilings, grid, and tile installation
Minimum Requirements:
• At least 7 years of experience working in general construction trades, commercial construction preferred.
• GED or High school diploma preferred.
• Reliable transportation to the work site or shop when required.
• Being able to travel for short and long durations.
• General tools; tape measure and hand tools.
Abilities Required:
• Must be able to lift a minimum of 50 pounds.
• Must be able to pass drug screening.
• Must be willing to travel.
• Must possess a valid driver's license and good driving record.
PROJECT MANAGER
Job Description
Estimating:
• Attend pre-job bid meeting
• Review lead services for potential project leads and report to VP of Operations of potential projects
• Preparing proposal document and bid forms
• Prepare bid documents and distribute to subcontractors/vendors
• Prepare quantity takeoffs on projects
• Review subcontractor/vendor bids and proposals for accuracy and scope of work
Project Management:
• Conduct project turnover meeting
• Verify update of Superintendent's project schedules
• Procure larger or unique project materials with written purchase orders.
• Manage subcontract agreements, W9 and Insurance requirements.
• Track all actual project costs vs. estimates and assure project is financially successful.
• Solicit change order proposals from subcontractors/vendors.
• Create owner and subcontractor change order documents to include change order logs.
• Control the submittal process.
• Control the RFI process.
• Attend progress meetings with clients.
• Prepare and verify all project closeout documentation is distributed to clients.
• Maintain constant communication with clients at a minimum of weekly with the project progress and schedule updates using the weekly progress report.
• Develop business for the company; solicit new clients and maintain existing clients.
• Adhere to the company Standard Operating Procedures
• Adhere to the company Core Values.
COMMERCIAL CONSTRUCTION ESTIMATOR
Job Description
Rapidly growing Design-Build/ General Contractor is currently offering the following employment opportunity to the right candidate who is a self-starter, highly motivated, deadline driven individual:
Commercial Construction Project Estimator
Description of Role: This candidate will be responsible for providing detailed construction estimates & proposals to prospective clients. Duties will include:
[JL1] Meeting with clients and architects to review scopes of work for projects
Thoroughly reviewing construction documents (plans & specs)
Soliciting vendors & subcontractors for proposals, both directly & indirectly with assistance
Performing detailed take-offs for materials & construction systems using on-screen take-off software
Entering pricing information into estimate sheet
Writing thorough construction proposals for clients by CSI division
Assessing advantages & disadvantages; looking for creative ways to increase bid success rates
Performing turn-over meetings with management and field staff
Value Engineering: looking for opportunities to assist clients with pricing and quality options.
The candidate will possess the following skills:
Thorough knowledge of construction means & methods
General computer & technology usage
Proficiency in Microsoft Office, including:
1. Outlook
2. Excel
3. Word
4. Power Point
5. OneDrive
Proficient in Plan and Specification Interpretation
Strong Communication Skills
Deadline driven individual
Able to multi-task (multiple projects at a time)
Strong under pressure
PlanSwift on-screen take-offs (plus)
ProContractor by Viewpoint Software (plus)
[JL1]Not really a requirement since we have a Business Development Manager?
Education / Experience Required:
Minimum (5) years' experience as Commercial Project Estimator
Bachelor of Science in Construction Management Preferred
Job Type: Full-time
Benefits:
401(k)
401(k) matching
Flexible schedule
Flexible spending account
Health insurance
Health savings account
Paid time off
Schedule: Monday to Friday
Experience: Construction Estimating: 5 years (Required)
Benefit Conditions: Only full-time employees eligible
COVID-19 Precaution(s): Remote interview process
Fill out the form below to submit your resume.